Precision Metal Machining Capabilities
Petersen Precision manufactures precision metal parts for industries including aerospace and defense, medical, electronics and more. We have been in business for over 50 years and provide a wide range of services including machining, finishing and value-added services to take your project from start to finish.
Our in-house tool shop ensures the highest level of design accuracy and utilizes the latest technology to machine and finish your custom machined parts and components.
Contact us to discuss your metal project specifications, or view our precision metal part gallery to see examples of our work. Petersen Precision is your trusted resource for advanced precision metal machining services.
Fineblanking
Fine blanking provides a cost-effective approach to produce standard and intricate features in a single stroke. Fine blanking provides a high level of accuracy and produces a virtually burr-free finish that required only minor grinding to finish a 2D profile part. Our capabilities included an in-house tool and die shop and we work with a range of materials including stainless steel, aluminum, copper, and exotic alloys. Fine blanking technology provides access to a variety of easily fabricated and consistent features including:
Intricately shaped holes
Slots and projections
Coining or thinning
Forming
Straight profile edges
Semi-pierces
Pockets
Counterbores and countersinks
Bends and offsets
Precision Grinding Services
When it comes to metal precision grinding services, Petersen Precision are the proven experts. We use advanced technology, specialized grinding media, wheels, and a variety of grinding techniques to achieve the tolerances and surface finish your metal parts require. Petersen Precision provides a range of grinding services to finish and resurface your machined parts. Our grinding capabilities include: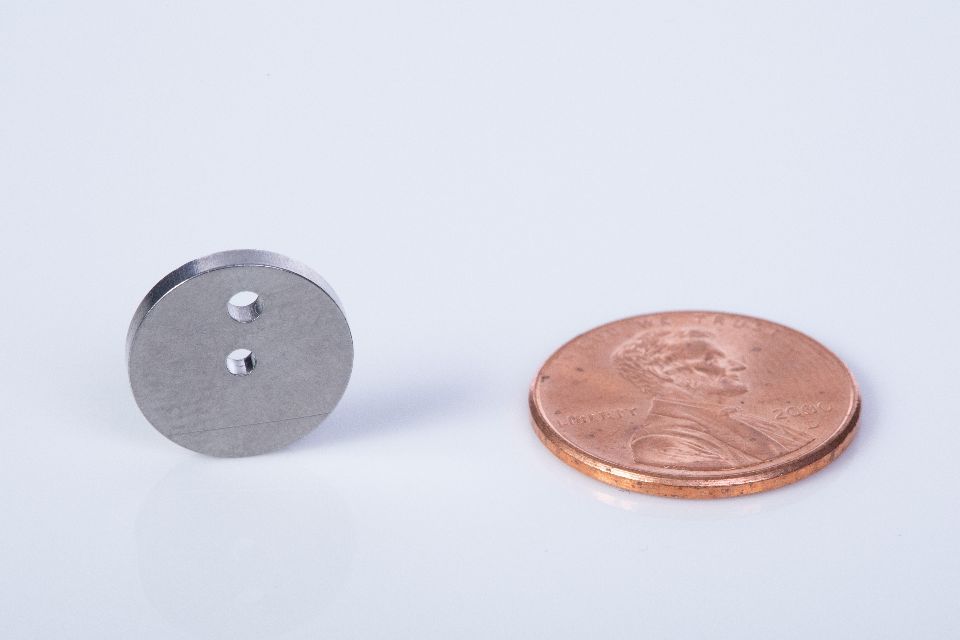 Precision Lapping Services
Lapping, or Loose Abrasive Polishing, provides a uniformly flat surface on machined parts and components and is also used to produce a fine or mirrored finish. Petersen Precision has over 50 years of experience and our high-performance machinery laps parts to within ±0.0001" to ±0.0002" of flatness per inch or better. Factors to consider before choosing a lapping service include:
Type and hardness of the material that is processed
Plate speed
Work-piece pressure
Cutting Abrasive (Type and Size)
Wire EDM Machining
We provide wire EDM machining services utilizing state-of-the-art machinery to produce two-dimensional parts and components. Wire EDM machining holds profile tolerances up to ±0.0001" regardless of material thickness and produces complex designs with an outstanding level of accuracy and repeatability. Petersen Precision works with tool steels, stainless steel, and exotic alloys with other materials available upon request. Some of the direct applications related to wire EDM services include: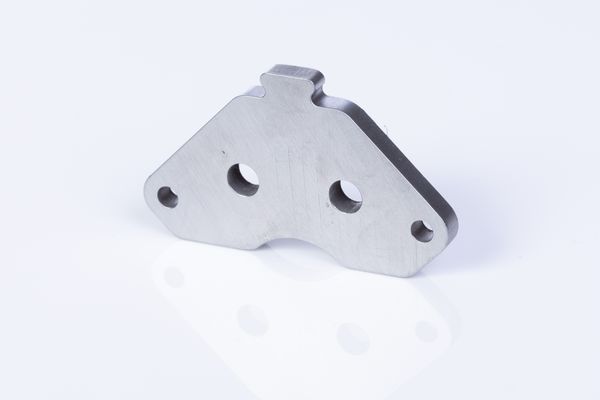 CNC Turning 
CNC turning is a process where bars of material are held by a chuck as they are machined by the lathe. It provides a high level of intricacy and detail and allows for tolerances up to ±0.0005". We specialize in high volume CNC turning and work with several bar stock materials meet your application requirements. To ensure the highest level of precision and accuracy, Petersen Precision designs, builds and services all CNC tooling in-house. Some of the direct benefits related to bar fed precision turned parts, include: 
Improves machining accuracy
Enables complex detail
Creates flexibility in manufacturing
Increases safety
Boosts production volume
Reduces setup-changeover time
CNC Milling
CNC machining produces tight tolerances and is used to produce complex, three-dimensional features and parts. We utilize multi-axis vertical and horizonal CNC machining methods to produce profile tolerances of ±0.0005" and positional tolerances of ±0.001." Our CNC machines also feature high speed spindles to accommodate to machining of intricate features. We work with a various standard and exotic materials and provide CNC parts finishing to complete your project. The main benefits associated with close tolerance CNC machine manufacturing, include: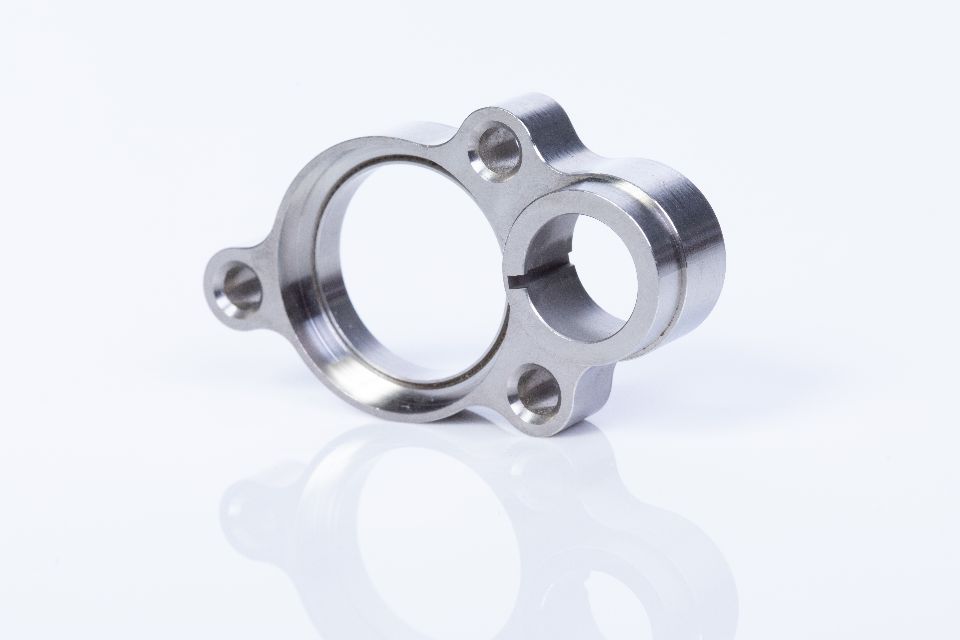 Extremely accurate
High repeatability
Achieves very tight tolerances
Materials provide excellent and fully isotropic physical properties
Suitable for most engineering applications
Cost-effective for complex geometry
Excellent speed to market development
Abrasive Finishing and Deburring
When precision machined parts require burr removal or additional finishing, we offer abrasive finishing and abrasive deburring services to provide the surface finish you require. Our finishing services include manual and automated micro blasting to prepare surfaces for better adhesion and deburring to remove unwanted material. We utilize a range of different techniques to match your part material and design intricacy and can modify our processes based on your unique specifications. The various deburring processes provide the following benefits:
Soften sharp edges and corners
Precision surface finish
Cost-effective
Cosmetic consistency
Subcontracted Services
At Petersen Precision, we have long-term relationships with all our subcontracted service providers and collaborate with them to ensure their processes meet your exact requirements that may fall outside of "normal" heat treating, passivation, or plating specifications. We provide direct subcontracting for the following services: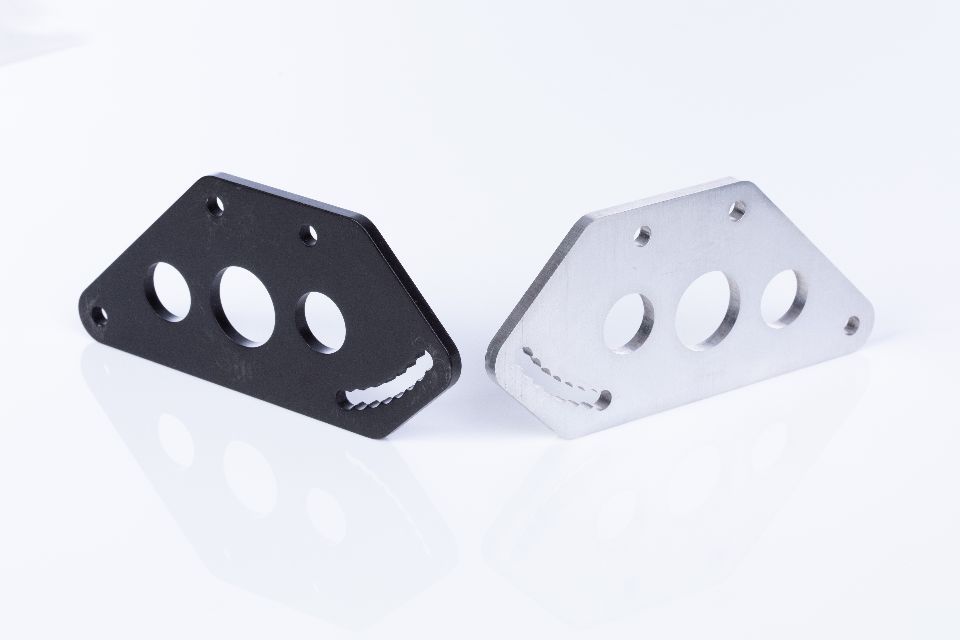 Discover More About Our Precision Machined Materials 
Learn about the materials Petersen Precision specializes in for our metal machining capabilities. We have the optimal material for your project.