Industries Served for Precision Machining, Grinding, & Wire EDM Services
With precision
manufacturing capabilities
—including
fineblanking
,
CNC machining
,
grinding
,
finishing/deburring
, and more—and an array of
value-add secondary services
, Petersen Precision can meet the needs of customers in all markets. Our reliable, proven manufacturing processes enable us to deliver superior quality, simple to complex metal parts with the tight tolerances our clients require.
We specialize in creating high precision two dimensional and three dimensional metal parts for the world's most demanding industries. Follow the links below to see what we can do for aerospace, electronics, and other challenging markets, or contact Petersen Precision today to learn more.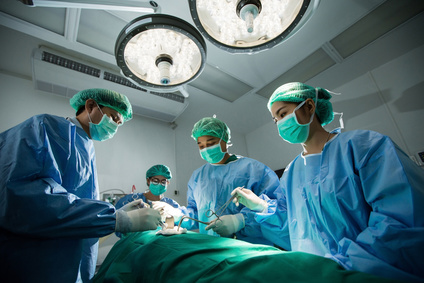 Medical Device Machining
For more than 25 years, we have been delivering tight tolerance metal parts for medical device manufacturers. We have worked with top tier Fortune 500 OEMs and emerging businesses alike to produce the perfect parts for their unique products.
Aerospace & Defense Machining Capabilities
Petersen Precision works with aerospace and defense OEMs of all sizes, including two of the country's leading defense contractors. Our production capabilities enable us to create the high quality, high precision parts these manufacturers need for highly specialized applications.
Electronics Machining
We produce precision metal components for the industrial electronics industry in medium to high volumes.  With decades of experience working with hard drive and semi-conductor customers, we have the experience necessary to get to market quickly with high quality.
Tools & Hardware Machining
From cutting blades to intricate parts for pneumatically-powered construction equipment, we can produce high quality, high precision parts for all types of tools and hardware. Our unique manufacturing processes enable us to provide durable metal parts with very tight tolerances.
Scientific Instrument Machining
With specialized production processes that allow us to maintain tolerances within a few microns or less, we are uniquely equipped to meet the needs of scientific instrument manufacturers. We can deliver incredibly complex parts with unparalleled precision and repeatability.
Discover More About Our High Precision, Tight Tolerance Parts
Petersen Precision is your #1 source for high quality, high precision metal parts and components. We can turn even your most complex designs into the real thing. Learn about Petersen Precision's machining capabilities, as well as the top quality materials we are experts in machining.